Tag Archives:
Entrepreneurs
Fun game but Warning!! This app may be used to lure children into secluded places the game is already linked to injuries, bad driving and opportunistic robberies.

Okay everyone is Pokemon crazy, after walking 5 miles around NYC, I was into it. But I could not help but thinking about Safety Tips for playing this game and understanding it!
-Kids are distracted, are far more open to talk to strangers who are playing the game, so make sure that you know where they are and don't let them play solo, before they know it they are out of their comfort zone. The Pokeman makes it fun to explore and go to new places.
-Kids are ignoring "stranger danger", and falling for fake posts that are on instagram and snap chat in there neighborhoods.
-knowing where the Pokemon is and the predators wait
-eyes rare glued to screen bumping into people, loosing track of where they are
-going out and leaving the familiar area, walking further then they realize
The game could be manipulated by break ins to system
-the game can lure kids to water for "water species Pokemon"
-Also bring a charger with you when you play, batteries on phone get used very quickly
– Commissioner of NYC Bill Bratton, hates this game, due to the accidents and robberies that have been happening around NYC http://nypost.com/2016/07/14/nypd-commissioner-bill-bratton-hates-pokemon-go/
-Is something more sinister going on? Just think, tracking our moves, leading us to new places, and its only a matter of time before big business uses this for advertising at sporting events, dragging us to restaurants we never would have visited. As a entrepreneur I think its not a fad, its a trend of more to come.
I'm a entrepreneur, owner and creator of www.g2organics.com, I like people that have strong opinions and say what they think.I like how Donald Trump overcame the odds, it truly is a movement. I like his passion and ability to navigate in the political arena.I like his work ethic, and what he has built. We all want the economy to boom, feel secure, unite not divide. I personally have had friends and even customers shocked that I voice my political views. I am a American, I love this country, I love people and I love the American dream. On http://latalkradio.com/content/what-women-want we talk about the dangers of talking politics, PR Maven Jennefer Witter, has tips and advice that are useful in every area of your life. I adore her!
Posted in

BEAUTY INSIDE AND OUT, BOOKS, diy, Events, fashion&trends, health&wellness, holidays, kids, money, Movie review, My daughter's advice!! by Julia, never2late, organics, parenting, politics, product reviews, products i, sex
Tagged

beauty expert, blogger, blonde, cherie corso, Corso, crocs, entrepreneur, Entrepreneurs, Fordham University, Fox and Friends, g2 organics, Hat Trick, ivivvc, ivvia, meditation, mom fashion, nichol, parenting, parenting expert, spiritual karma, spokesperson, the hickey stick, wedderspoon honey, www.g2organics.com
Comments Off

on Hat Trick Magazine Cover: Cherie Corso Spiritual #Entrepreneur
Gift idea! Get "Framed by the Judge" You will never forget it!

Marylouise Judge worked at Pelham Glass Products for 20 years. She decided to set up shop on her own after it closed and now runs a frame store on 104 Fifth Ave, Pelham N.Y..
How many photo's do you have that are not yet printed? Print them and get them Framed by the Judge, its real, they will carry a good energy in your home. Create a memorable gift that will last forever.
Marylouise can frame almost anything, it does not have to be flat, she said "I can even frame you if you stand still long enough!" I love her passion for her outstanding work.
My personal experience with Marylouise was incredible, she framed some vintage posters, art work, that look amazing in my home.
Judge professed that she loves her job and will accommodate customers as best she can. She can frame almost anything, flags, sports memorabilia, she even framed a glass wedding plate with invitation, kids artwork looks amazing.
Framed by the Judge is a asset to the downtown area in Pelham.
Posted in

BEAUTY INSIDE AND OUT, BOOKS, Events, fashion&trends, health&wellness, holidays, kids, parenting, product reviews
Tagged

Entrepreneurs, Framed by the Judge, frames, framing, gift ideas, kids art work, Pelham
Comments Off

on Gift idea! Get "Framed by the Judge" You will never forget it!
SUMMER 2013 every kid in America wanted a HOT new toy RAINBOW LOOM 1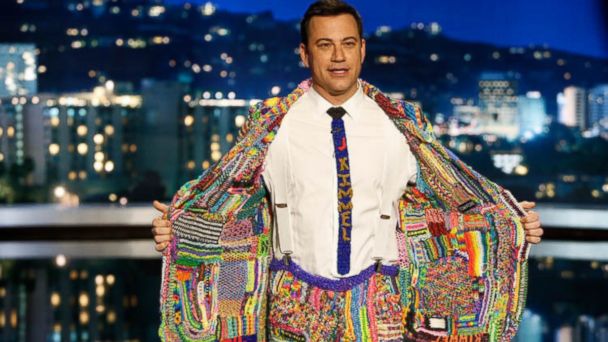 kids all over were making them on the beach sometimes you would even see kids selling them! Their are alot of stitches for example hexafish starburst and fishtail. every one was doing how to videos you can buy at Rainbow Loom Kit – Rubber Band Bracelets and Rings | Michaels it won TOY OF THE YEAR
this how to video stitch was the fish tail railroad created by JULIA CORSO but lately do see kids wearing them like they used to? My friend who lives in Florida says "they are really popular here everyone is wearing them'' . Are they popular in warm areas or just people in Florida are getting there news late .
The current craze for kids – Rainbow Loom bands and their usual knockoffs – has been alarming parents and child development experts since it broke out last summer and fall: In a business filled with crafts sold to girls, loom bands are the rare gender-neutral amusement that appeals to boys, too.
Why are they so popular?
"There's a experience of accomplishment" that comes with finishing a bracelet, Tricia Ross says, and it's enough to inspire her son to "sit there until it's complete." He's begun taking orders for bracelets from his younger sister, cranking them out in the styles and color schemes she requests.
Loom bands are popular among children age 7 to 12, a key time for developing many of the skills that weaving crafts can teach.
"Right around age 7, you see fine motor skills taking off," says Cynthia Edwards, expert of psychology at Meredith College in Raleigh, N.C. "Anything that helps them to use those hands together, left and right, helps to develop those areas of the brain and the muscles themselves. "
Kids in this age group are also developing "executive function," the ability to plan and execute tasks, Edwards says. With loom band weaving, kids must choose what to create, pick a color scheme and style of weaving, gather the materials and then do the necessary weaving steps in the right order.
Loom bands also seem to fit kids' mobile lives: "They're portable and wearable," Edwards says, so younger kids can make them "in the backseat of a car waiting for one of their siblings to get out of ball practice."
And they don't involve a screen.
So, yes, it's a fad. And yes, parents all over the country are getting tired of finding tiny rubber bands on their floors and in their washing machines.
But few are really complaining.
Rainbow loom is very good for the brain and and it keeps kids busy I love it
Tis was right before Halloween!! Take a look http://rainemagazine.com we all love mags!

As a entrepreneur, I work hard and trust the process, I have owned real estate, managed my own hotels, modeled, created award winning beauty products G2 Organics, and now combining everything I love with blogging….. and being social media influencer. I feel odd saying "social media influencer", as I just had to call my 10 to show me how to use something on the computer….
Last week I went to the launch of Volume 17 Raine Magazine, this magazine highlighting ENTREPRENEURS and their business in a high end glossy fashion and style magazine.
Celebrate Raine's Fall Fashion & Style Issue!
I meet and mingled with the Raine team and key influencers from the worlds of fashion, entertainment and culture – at the very sleek EVR Lounge in NYC.
LOVED!!!Cover Star Maria Valentino!! She is a designer and multi talented in all fashion and style.I adore her family, her sisters are gorgeous and sweet but I especially I liked meeting her parents, her Dad was a absolute gentleman and her MOM exquisite and gracious. It was a little more crazy then usual launch because they were also filming this for her new reality show for BROVO I did say REALITY SHOW, as a entrepreneur, l know the power of reality TV. I did go that route once, it was a educational experience, but today a entrepreneur has to try every media to get the word out. WOW I met some exciting people.
You could feel the beat of the entrepreneur's spirit pulsing against an evening
This is the covergirls's DAD…nice man!
Model and Broadway Star, Jake Boyd, posing with his fall issue spread.
Actor featured ,personality Jake Boyd
Founder and Editor in Chief Nova Lorraine
I think I get in way too many pictures..but all in all it was a fabulouse evening in the BIG APPLE, a city of seduction and dreams!
Posted in

BEAUTY INSIDE AND OUT, Events
Tagged

#17, Brovo, Deon Young, Entrepreneurs, EVR Lounge, Fashion & Style CELEBRATES Raine Magazine, Influencers, jack from brooklyn, Jake Boyd, kristopher johnson-hoyle, Maria Valentino, mariaeliza swimwear, NYC, NYC TAGGED WITH: CELEBRITIES, Party, Raine Magazine, release party, volume 17
2 Comments
I'm a entrepreneur owner of www.g2organics.com a Reiki charged non toxic beauty and health products. It's very important for my work to keep my energy and balance. I learned so much when creating these organic beauty products I became even more educated on the chemicals in our food and the products we use on our skin. Science does not lie! Peanuts are natures tiny little miracle a healthy snack simple easy and good. That is why I love peanuts, they are so filling and easy to eat. When I'm working on a shoot all day, or running around NYC, no time for lunch, I'm always prepared when I have a small bag of them in my tote. When the hunger pains kick in I always munch on a little bag of peanuts. I snack for success and then am ready to "Dominate the Boardroom" as Mr. Peanut says. LOL I love Mr Peanut!! Peanuts do help keep my weight under control, when people are "starved" they make poor food choices, and always regret grabbing the first thing they see usually carbs. I like to be prepared and always have a stash of peanuts, often distributed to makeup artist and camera men even fellow models. When people eat healthy they feel better and look better.
#PowerofthePeanut #sponsored
Peanuts contain niacin that promotes healthy skin. In addition to their monounsaturated fat content, peanuts feature an array of other nutrients that, in numerous studies, have been shown to promote heart health. Peanuts are good sources of vitamin E, niacin, folate, protein and manganese. Whether I'm working on a shoot all day, or running around NYC, no time for lunch, I always grab a handful before the hunger, light headedness kicks in. Peanuts do help keep my weight under control, I like to be prepared and always have a stash of peanuts.They don't leak, smell or get confiscated before getting on a plane. They are perfect.
This video is very cute and has great information in it. When we eat healthy, we feel good and look good.
If you need a snack, grab Nature's Tiny Miracle and enjoy!
I was selected for this opportunity as a member of Clever Girls Collective and the content and opinions expressed here are all my own.
Posted in

BEAUTY INSIDE AND OUT, fashion&trends, health&wellness
Tagged

beauty, diet, Entrepreneurs, health happiness, hunger, mr peanut, nature, natures tiny miracle, non-toxic
Comments Off

on Nature's Tiny Miracle, Feel Good Look Good!
I have always loved hair accessories since I've been a little girl, I always remember feeling special with the bows in my hair. Republic of Pigtails is a chic collection of handmade hair accessories for women, teens, and children. The collection is designed by Rika Gunawan, a former interior designer from Indonesia. The quality and craftsmanship used in the bows is good. I just love ponytails, braids and bows.
My daughter and I even wrote a book called Crazy Ponytails: Mrs. Cherie Corso, Ms. Julia Marie Corso: 9781453706602: Amazon.com: Books about hair that comes alive and has its own personality,which everybody appreciates and then celebrates everyone individuality. What I love about Republic of Pigtails, is that all their accessories including the red bow can be worn in many different ways to create your own look.The following links Welcome to Republic of Pigtails – Designer Accessories for Women and Children $16.00 for this bow.
I always support entrepreneurs we will or all have been one one time in our life!!